Profile

Photographers Advice
The camera you use, should be the one you are most comfortable with. It does not need to be the most expensive, as long as it can be manually controlled and has top quality optics. Your camera is just a tool, you need to learn how to control and master it. Also learn to improvise, keeping things simple can make your photography more enjoyable.
To help master the art, start by learning about the basic principles (composition, light control, shutter speeds) and how they work together and put it all in to practise. Photograph a subject you are passionate about and have patience, this will go a long way to making you a better photographer.
Thinking of the way you want capture the subject to tell its story, you will soon be able to develop your own style.
My main advice is go and have fun with your photography and capture those special moments.
Happy Clicking
John.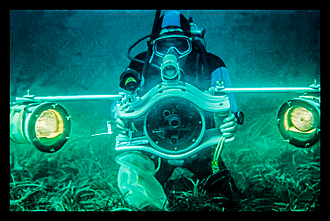 The Photographer
I was born in 1948, in Adelaide, South Australia.
I became interested in photography at a young age and became serious in 1967 when I bought a Pentax Spotmatic while I was being an apprentice Butcher. I began to study the art of photography with books and magazines from the library to further my knowledge.
My first freelance job was in 1968 photographing a men's basketball team. I also completed several Wedding assignments.
I was called up for National Service and went to Vietnam where one of my duties was a photographer for the army. Cameras used: Nikons. I also had to process and print my work under extreme conditions. It was a great learning curve. I became very adept at improvisation.
On my discharge from the army, I returned to Adelaide and continued my freelance photography and studied Nude Art and Studio Techniques.
Being a Scuba diver since 1969 I incorporated my love of the ocean and photography by designing and building my own underwater housing for my Bronica S2A 6x6 and Metz Flash. This enabled me to freelance both above and below water.
In the mid 1970's I purchased a Bolex 16mm Movie Camera and lenses, and also built an underwater housing for the unit and the movie lights. During this period I also bought a 16mm Arri BL and lenses and studied cinematography for 12 months, gaining experience by doing part time underwater work for local television stations.
I invested in a Protea Farm in the early 1980's which gave me the opportunity to do Flower Catalogues and prints, using my latest camera a Mamiya 645 Super, which became my favourite tool of trade.
In 1990 I sold the farm and opened a florist shop on Port Road, Welland, I also opened a florist shop at Hallett Cove. (I closed the Hallett Cove shop in 2008 because of my wife's medical situation at the time.) The Welland shop also doubled as a Gallery for my Limited Edition Prints. The Welland Florist Shop closed on 15th December 2017 after 27 years of business, with my wife retiring due to health reasons.
In September 2005 I turned to digital and embraced the new technology. I cut back on my commercial work and concentrated on my Limited Editions and the website which again turned on the creative juices.
Cameras also used over the years, ( Film ), Nikon FM2, ( Digital ) Nikon D70s, Nikon D700.
At that same time I decided to set myself up to do all my printing of my photographs. The customer then can take their print to a framer to select the matting and frame which will compliment their decor, in the home, office or restaurant. I pride myself in using the best available papers and inks of the highest archival quality which compliment my style. (Hahnemuhle German Etching Matt Fine Art or Ilford Galerie Smooth Pearl combined with Epson K3 pigment Inks.)
My style has developed over the years using shadow, light, movement, angles and patterns, which make some of my photographs look like paintings. The photographs are created in camera as I would rather be working in the field waiting patiently for a particular effect rather than sitting for long periods of time in front of a computer to simulate that moment.
My love and passion for the art has grown stronger and stronger over the years, and I have never stopped learning. My style and ideas have grown with me.